Advertisement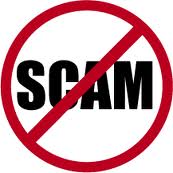 Stock Guru India 100% Fraud Exposed
Its very True NO shortcut to earn Money
It has left thousands of people in the lurch.
The Delhi office is locked.
Angry people are asking for hard earned money.
How they Fraud with peoples
More than 2Lakh investors have invested money in Stock Guru India with the commitment to provide a Post Dated Cheque and Promissory Note.
But CMD of stockguruindia.com made a scam fully planned to fool the clients. We are income tax payee from last 6+ years.
Now the below statement has given by CMD of Stock guru and from yesterday site is also not opening
1) CMD said his office raided by income tax department. All fake statement by SGI.
2) Then said IT Dept gave him a clean chit. All fake statement by SGI.
3) SGI pays a tax worth 37 Cr. Of Rs. All fake statement by SGI.
4) Then he said : IT Dept is asking for customer Docs to clarify that this all money is from SGI members. All fake statement by SGI.
5) In realty, SGI deducted 10% as TDS but didn't paid off to Income Tax department.
6) In last SGI said SGI wud pay only to those who have PAN Cards, ITRs or any proff for the white money.
7) I submitted all my docs to SGI Head Office (Delhi).
8) Instead of paying invested principal amount SGI said people filed a complaint in police station in Delhi, so SGI is in trouble and couldn't pay invested amount
Stock Guru India scam Video 2011

Are you victim of Stock Guru India? Write us in comment section