Advertisement

Who wants to have MILLIONS of dollars coming in EACH MONTH without having to do ANYTHING? Raise your hand!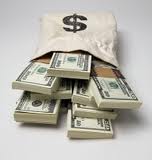 Now the days very popular online survey company (speakasiaonline.com) By investing 11000/- rupees members earn about 4000/- rupees per month. Its this true?
Till date (April 2011) is YES
Speakasiaonline.com is (MLM) multi-level marketing.
MLM's by itself are not illegal business but here's what you should know about such schemes.
Recently MLM Sacms
1. Stockguruindia.com about 2 lac members, investment fee 10,000/- rupees, pay 20% per month after investment, Main office was in Delhi.
But in April 2011 company office closed company disappeared.
2. Ebiz
and many More…
Independent analysis of over 350 of the most prominent MLMs leads to the conclusion that virtually all MLMs… are recruitment driven product-based pyramid schemes with a 99% loss rate.
www.mlm-thetruth.com/MLMsSmokingGuns
But few questions arise about Speak Asia Online .
1. Why they charge for registration from users if they earn from surveys?
2. Does they Registered in INDIA?
3. Does they Tax payee of INDIA?
4. Look like main objective in member chain then survey?
How this work
For example:
Suppose, If there is 100 member, every month every member atleast referral one new user for signup membership by investing 11,000/- so 100 new signups.
Calculation goes like this
Company Earnings = 100 New users * 11000/- = 11,00,000/- per month
100 current users payout = 100 current user * 4000/- = 4,00,000/- per month
Company Profit = 7,00,000/- per month
What when company earning ratio goes down?
Everyone talking about they advertisement in IPL match cost rupees 4lac per match.
If they spent 4lac, there are about 1 Billion+ population of India, if only 100 people join by watch this advertisement about 11 lac they earn.
100*11000= 11,00,000
Star News Report on SpeakAsiaOnline

Must read this comment by our user If anyone have answer of His question : Gulzar Khan
Thats about it; A review of Speak Asia Online panelist survey. Use your own judgment before putting your hard-earned money into it.