Advertisement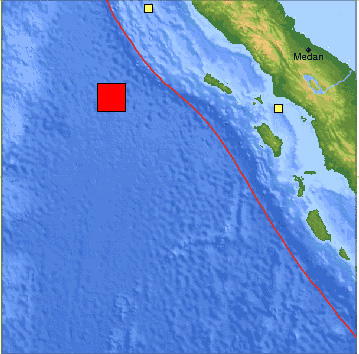 Today Earthquake in Indonesia magnitude of 8.7 and issues tsunami warning after quake
The country's Meteorology, Climatology and Geophysics Agency issued a tsunami warning after the quake, which struck off the west coast of Sumatra today. USGS revised down its original reading on the quake from 8.9.
Buildings in neighboring Singapore shook after the quake hit. There were no immediate reports concerning damage.
The U.S. Geological Survey said the powerful quake was centered 20 miles beneath the ocean floor around 308 miles from Aceh's provincial capital.
Tsunami warning issued in India too
Did you feel?