CHANDIGARH: The Chandigarh Police Tuesday claimed to have cracked the case of kidnapping and subsequent murder of minor boy Khushpreet Singh that had shaken the confidence of civil society of the city.
Naunihal Singh SSP Chandigarh disclosed the names of the persons involved in the kidnapping and murdering Khushpreet Singh while addressing a Press Conference at the Police Head Quarters. He told that the Special Investigation Team constituted by the Chandigarh police worked day in and day out to finally get hold of secret information of the crime.
DSP Vijay Kumar, who was working directly under supervision of SSP/ Chandigarh got information about Sukhdev Singh alias Sukha, Gurvinder Singh alias Binder both sons of Late Harchand Singh and Nand Kishore that they were involved in the kidnapping and murder of minor child Khushpreet Singh. He had promptly shared the information with DSP Satbir Singh, who was supervising the Special Investigation Team. Acting upon secret information accused Sukha and Binder were arrested. Nand Kishore is yet to be arrested, added SSP Naunihal Singh.
Sukhdev Singh has a criminal past, as he was arrested in FIR No. 76 dated 26.02.2001 U/S 302 IPC, Police Station Sector-34 on 02.03.2001 for murdering Prem Lata Soni at House No. 3854, Sector-32, Chandigarh.
It may be recalled that kidnapping and subsequent murder of minor boy Khushpreet Singh had shaken the confidence of civil society of Chandigarh in December-2010. The impact of the case was so much that a large number of Chandigarh citizens did not celebrate Lohri, in view of the great loss to the family. Khushpreet Singh (5 years) was kidnapped on December 21, 2010 and his dead body was recovered in Phase-X of Mohali on January 5, 2011. The kidnappers initially demanded a ransom of Rs.10 lakh from the boy's family but later took Rs.4 lakh.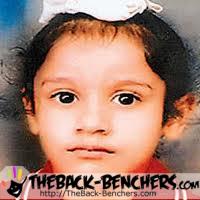 Keeping the seriousness of the case and in view and the concerns of the civil society, the Chandigarh Police had constituted Special Investigation Team and also motivated other officers to pull in all possible resources to workout the case.
During the interrogation Sukhdev Singh disclosed that he is working as a contractor with water supply 2 sewerage department and from last so many months was not getting any contract and his liabilities and expenses were nailing him down. So he decided to get rid of his economic crunch by kidnapping a child for the purpose of ransom. He shared the plan with his younger brother Gurvinder Singh and his labourer Nand Kishore. All of them conjointly decided to kidnap the son of Lakhbir Singh, who was running a dairy in Village Burail and was their neighbour. They then started keeping a close eye on both sons of Lakhbir Singh. Both kids were usually accompanied by their parents while going and coming back from school.
After kidnapping the boy Sukhdev kept him in the custody and he told his younger brother Guvinder to take care of the boy and and himself left out to make the first ransom call from Kajheri on Sukhwinder Singh's (Lakhbir Singh's brother) mobile.
Till December 30, 2010 the boy was kept in dark and Sukhdev always ensured that he muffled his face. But unfortunately on December 30 itself, while Sukhdev was tying a turban and the light of the room was switched on the boy abruptly woke up, saw Sukhdev's face and immediately identified him as his father's friend. Sukhdev on being identified panicked and forcibly put a sleeping pill in the child's mouth and taped it to prevent any noise.
Out of fear of having been recognized, with no option left Sukhdev strangulated the boy with the patka on 1 /2 January. He then put the body of the boy in an old carry bag. During the night he put the bag on the scooty, and finding a suitable place he dumped the dead body in Phase X, Mohali.