Advertisement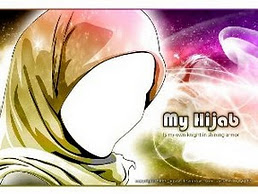 The concepts of islam,islamic life style, islamic education ,islamic concepts,islamic articles,details about Prophet mohammad, Namaaz, Fitrah, Zakath, Nath, Hamd,ramazan and more as per Quraan
Dates in the Qur'an and the Sunnah of the Prophet
The date fruit and tree were dear to Prophet Muhammad (peace be upon him) and the word "date" is mentioned in the Holy Qur'an more than 20 times.
While the date palm tree is called "nakhl," the fruit is called "tamr" in Arabic.
The date palm, mentioned more than any other fruit-bearing plant in the Qur'an, is a symbol often associated with Islam and Muslims. Throughout the month of Ramadan, dates are a common ingredient in the Muslim diet.
The Prophet said: "Break your fast by eating dates as it is purifying," (Ahmad).
On the basis of this Hadith, Muslims insist on breaking their fasts with dates. However, in another Hadith, the Prophet said, "If you have a date, break your fast with it, if you don't have it, break the fast with water as it is purifying." (Abu Dawood)
According to another Hadith, "The Messenger said: Ajwah dates are from Paradise." (Al-Tirmidhi)
Ajwah is one of the excellent varieties of dates grown in the Madinah region.
In Surah Maryam of the Holy Qur'an, Allah provided Prophet Isa's (peace be upon him) mother Maryam (peace be upon her) with fresh dates when she was experiencing discomfort and pain during the final stages of her pregnancy.
"Shake the trunk of the palm toward you and fresh, ripe dates will drop down onto you." (Surah Maryam: verse 25)