Advertisement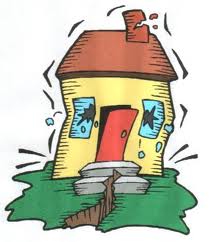 ~~~~~~~~ ~~~~~~~~~ ~~~~~~~ ~~~~~~~~~~ ~~~
Strong earthquake shakes Delhi, Today Strong earthquake in Delhi 7 September 2011.
NEW DELHI: A strong tremor lasting several seconds shook Delhi on Wednesday night.
An earthquake measuring 6.6 on the Richter scale shook Delhi and its outskirts at 11.30 pm on Wednesday night, the Met department said. There were no reports of damage or injuries.
People in many areas as well as in the neighboring town of Faridabad in Haryana ran out of their homes as the furniture started shaking with a rattle.
Several television stations reported an earthquake hitting the capital and surrounding areas. No further details were immediately available.
Source:ndtv.com
Did You feel?